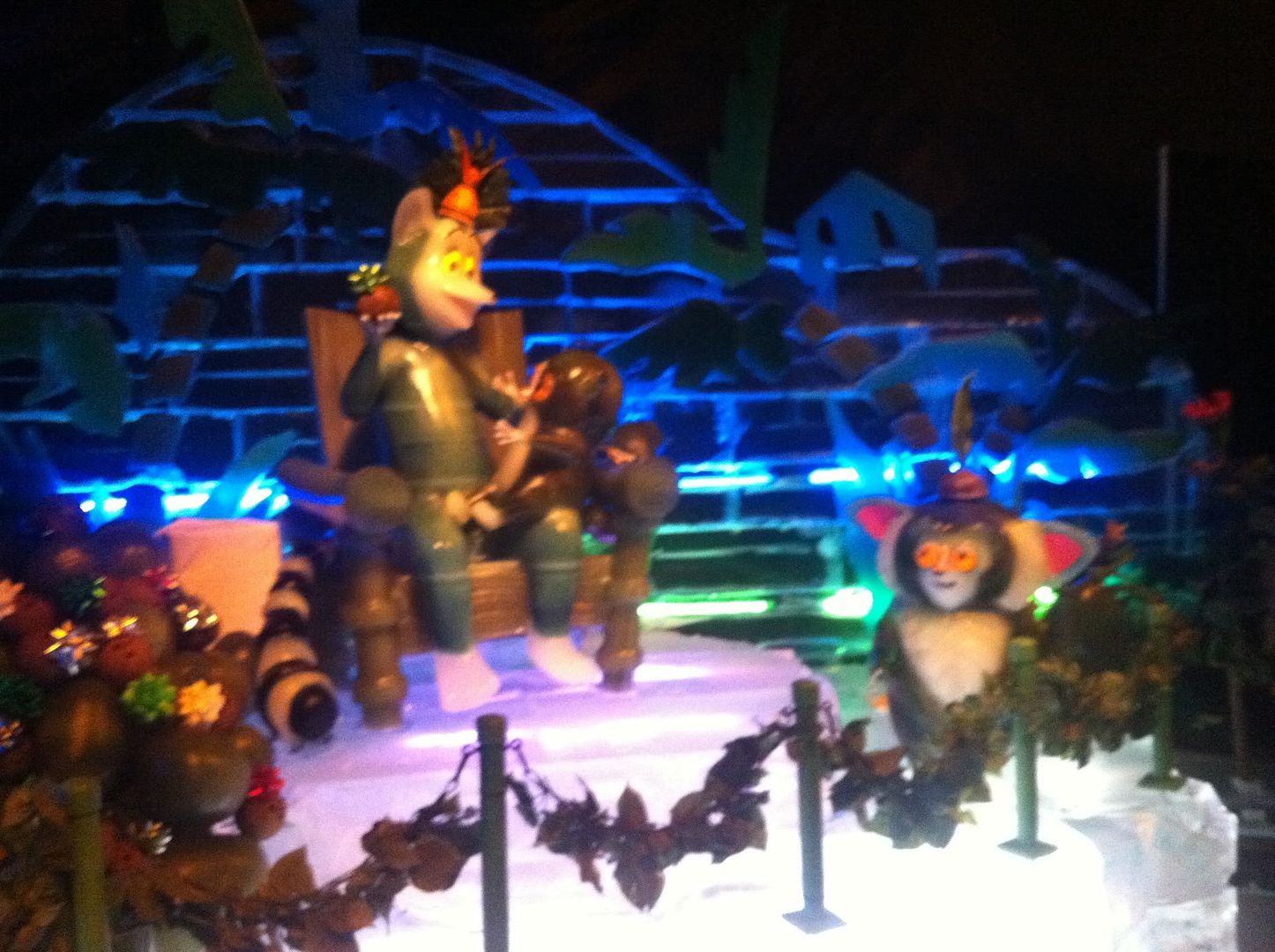 Would you believe that the above sculptures are completely in ICE?!
My in-laws and I went to luxurious and grand Gaylord National Resort and Convention Center to see the ICE! display of Madagascar.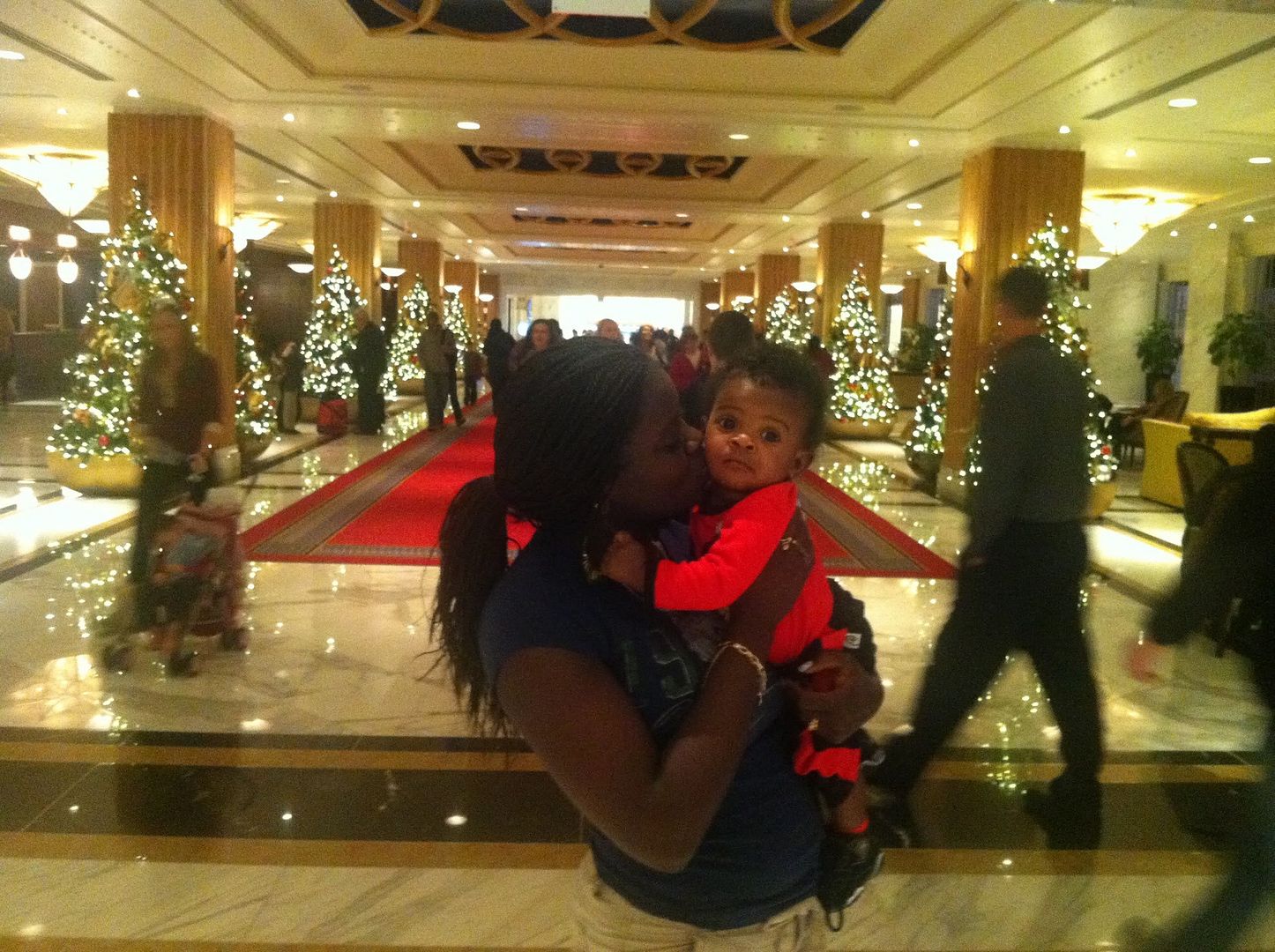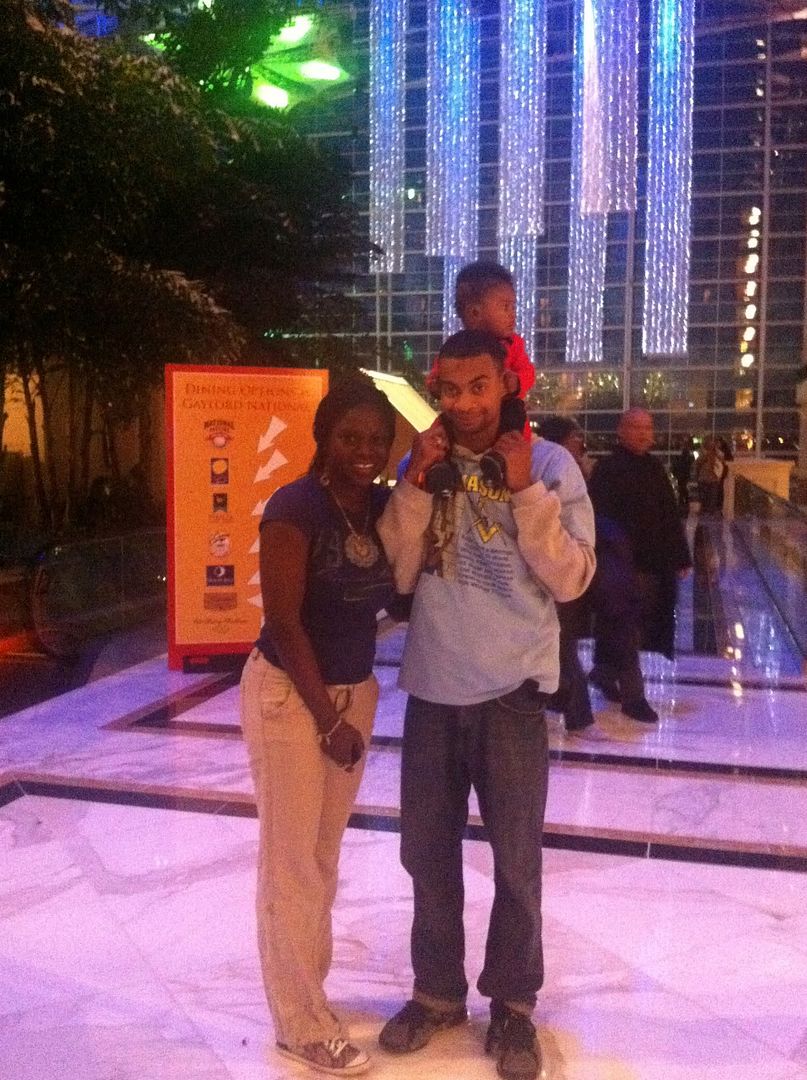 What an amazing time! When my husband told me the sculptures were made completely of ice I couldn't believe it. After a quick touch test, I was a believer. The exhibit was unbelievably cold, so as to keep the painted ice from melting. Provided on site were these large blue parkas.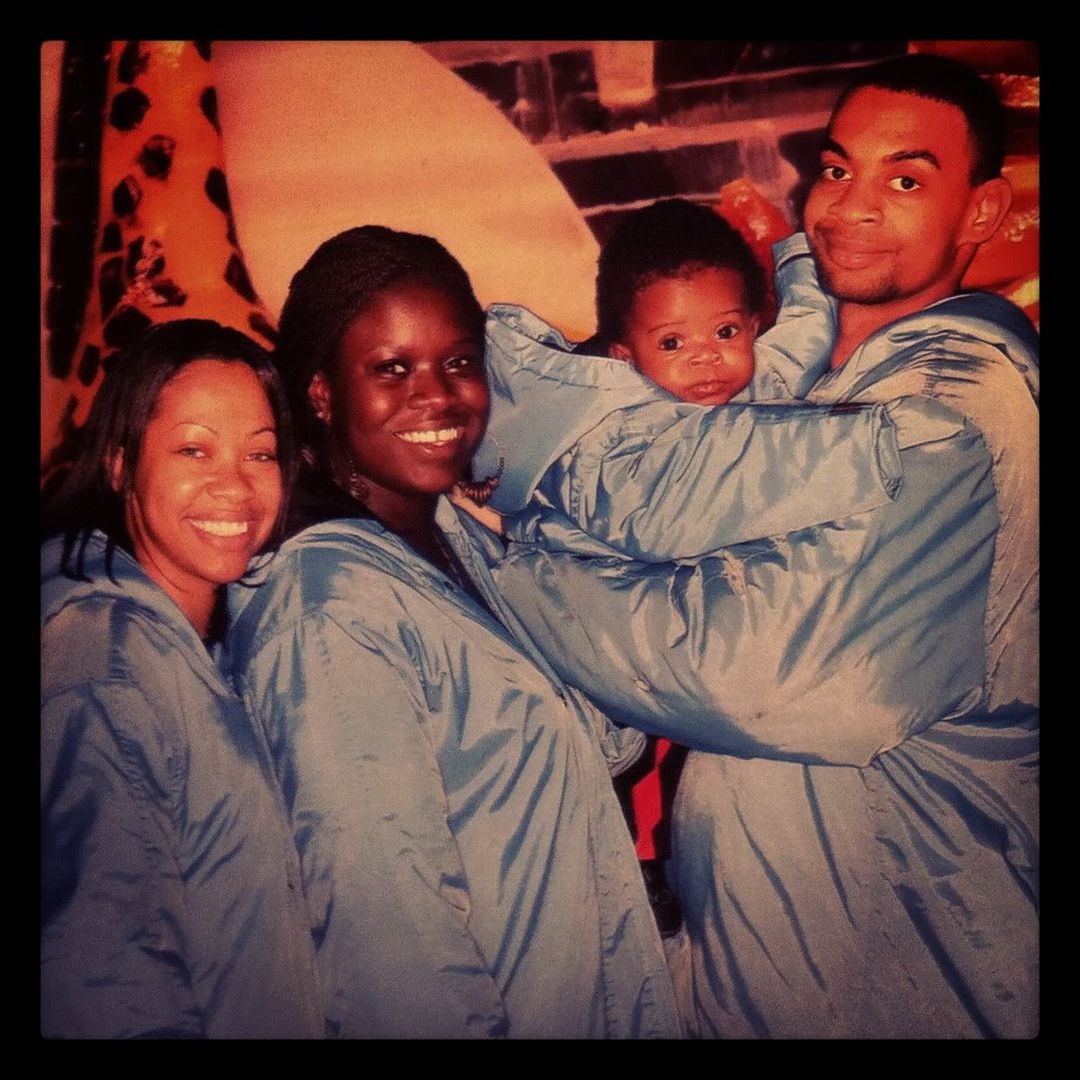 Along with the ICE! display was ice skating, pictures and a giant ice slide. There were amazing little trinkets for purchase along with hot chocolate. We all had an amazing time, including Jeremy, who was in awe of everything he saw.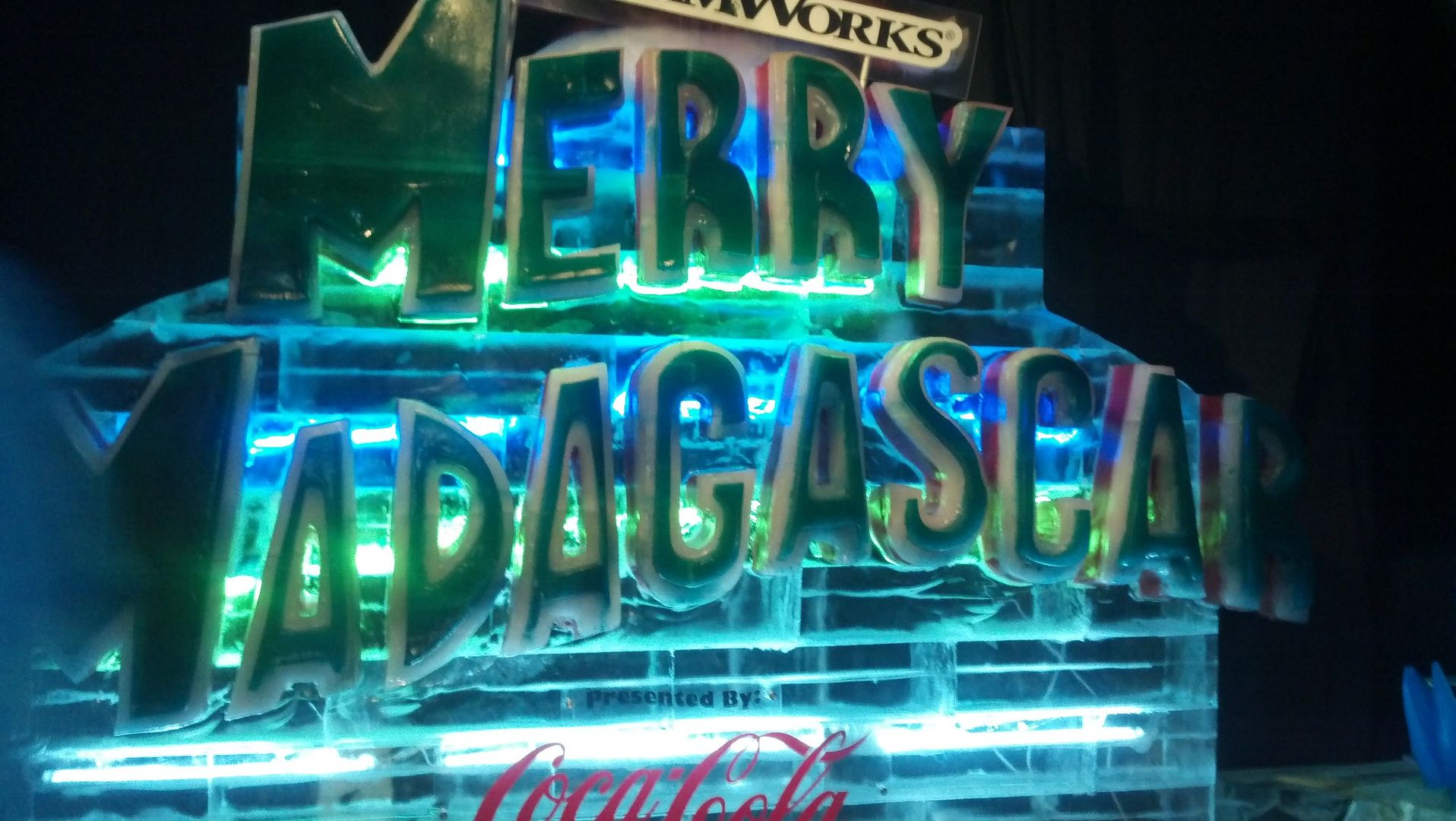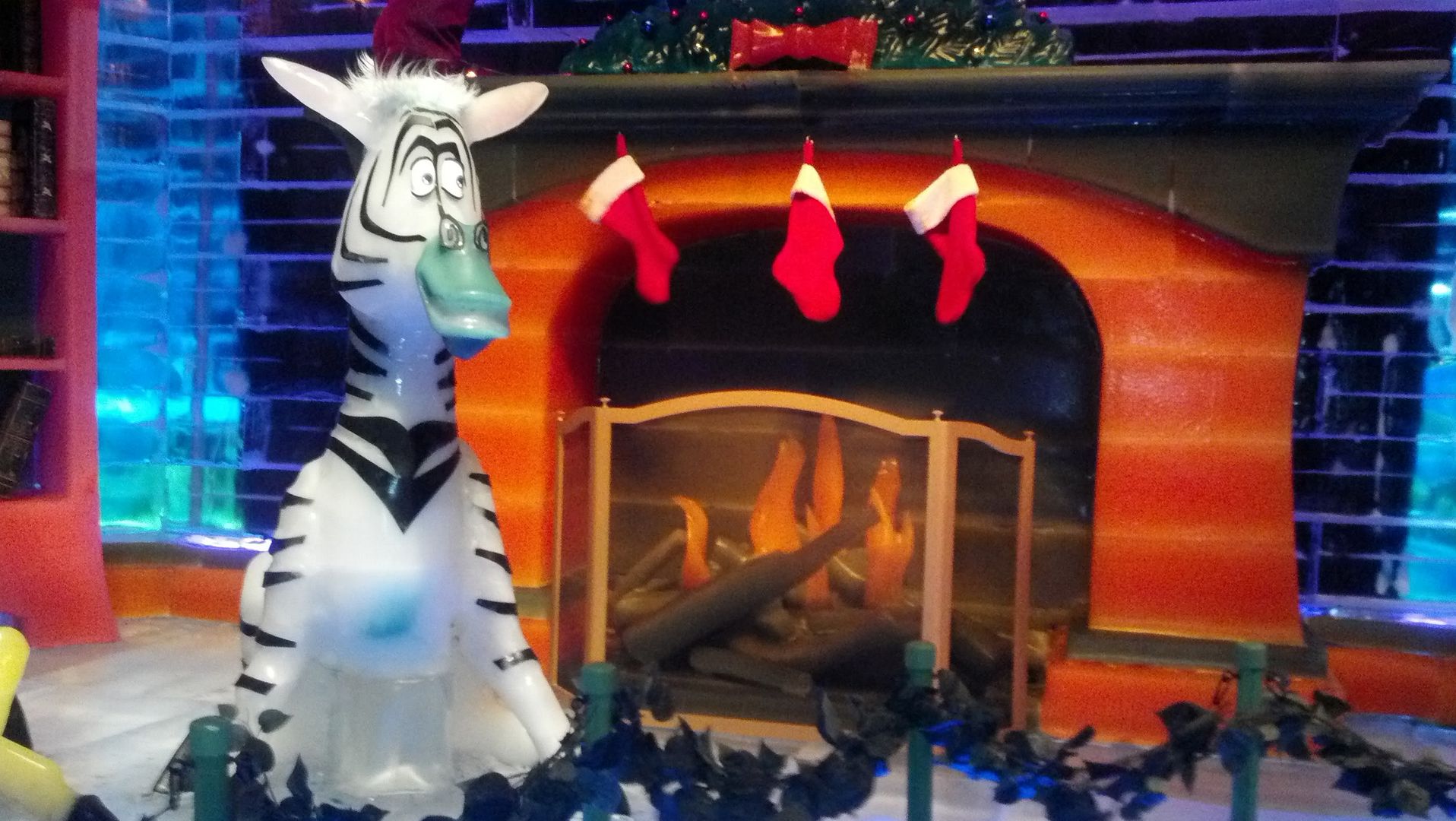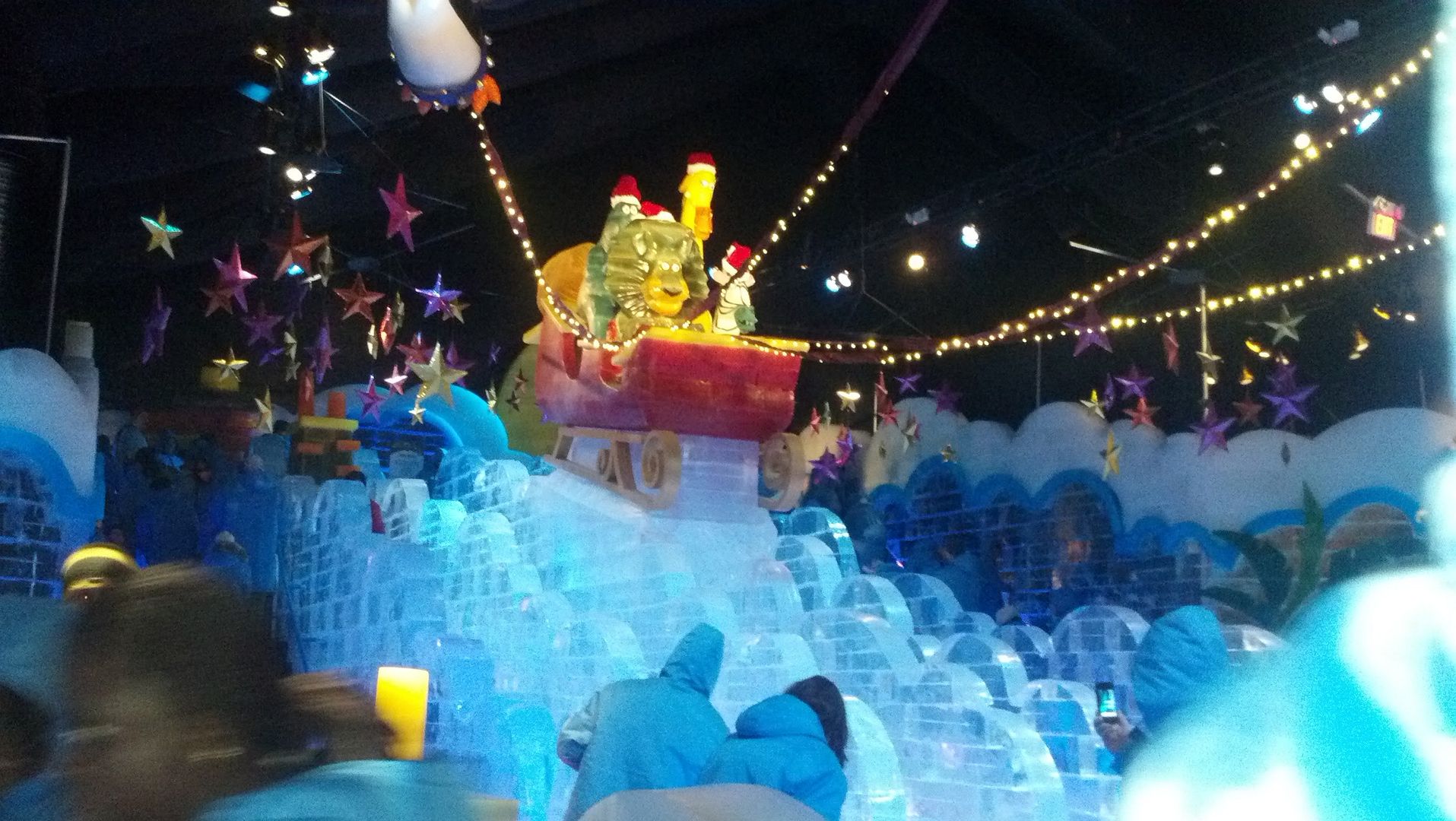 My husband, my sister-in-law Scherelle, Jeremy and myself with Kawolsky.