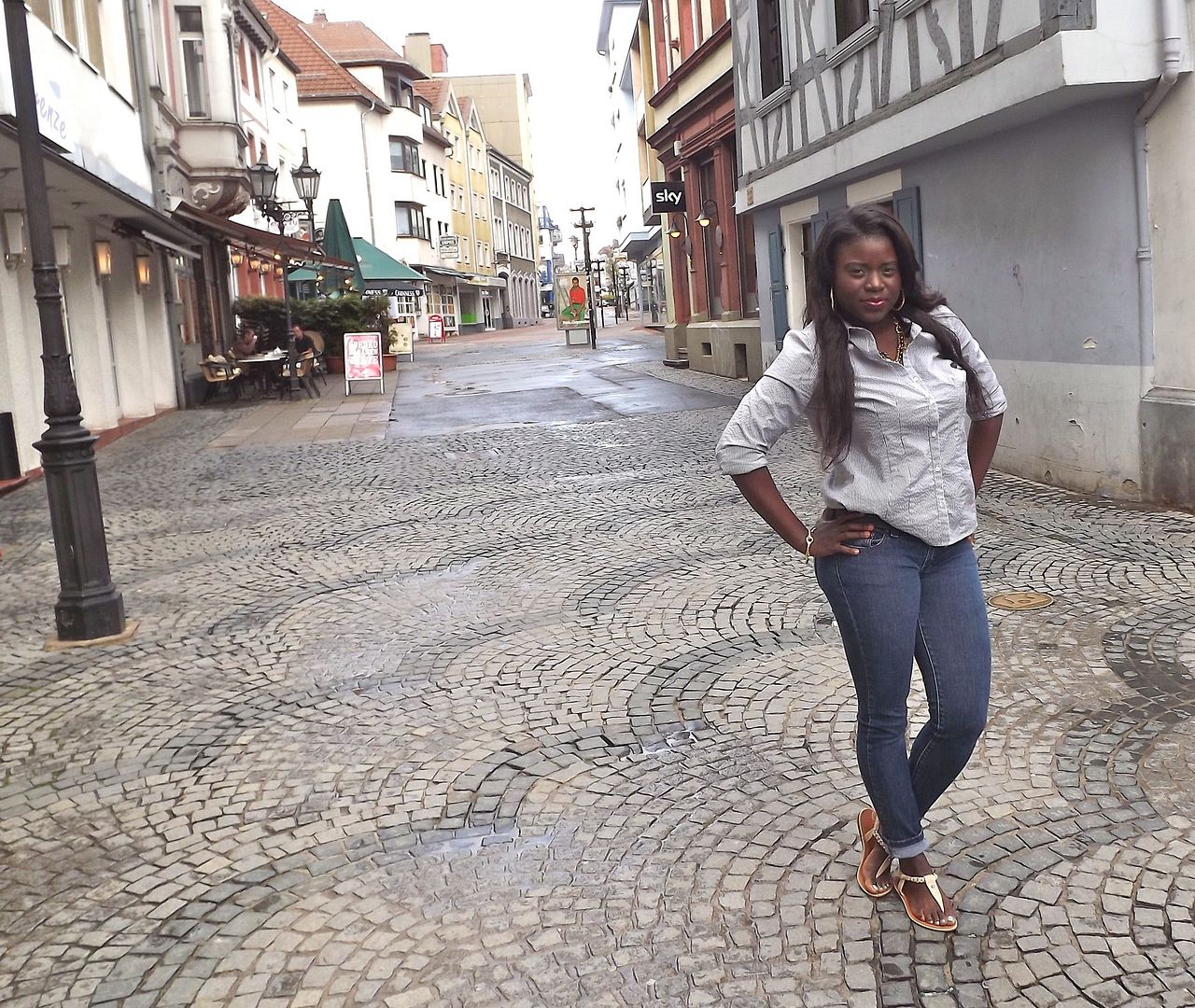 C&A button up . Anchor Blue jeans . Rainbow sandals
First off, let me start by apologizing for my lack of posts! I'm currently studying for a promotion board at work while trying to hold down the household because of the hours my husband has to put it at work. Its been very rainy and gloomy here in Kaiserslautern for the past week or so, so Jessica (of
Diva on a Budget
) and I decided that we would take our kids to the zoo in Frankfurt. WRONG. Because it was raining there too (and I'm trying to keep this virgin hair as dry as possible, lol) we opted for Saarpark Center in Neunkirchen. Its the closest thing here to an American Mall. Our kids LOVED it. Its always the little things about home that we take for granted.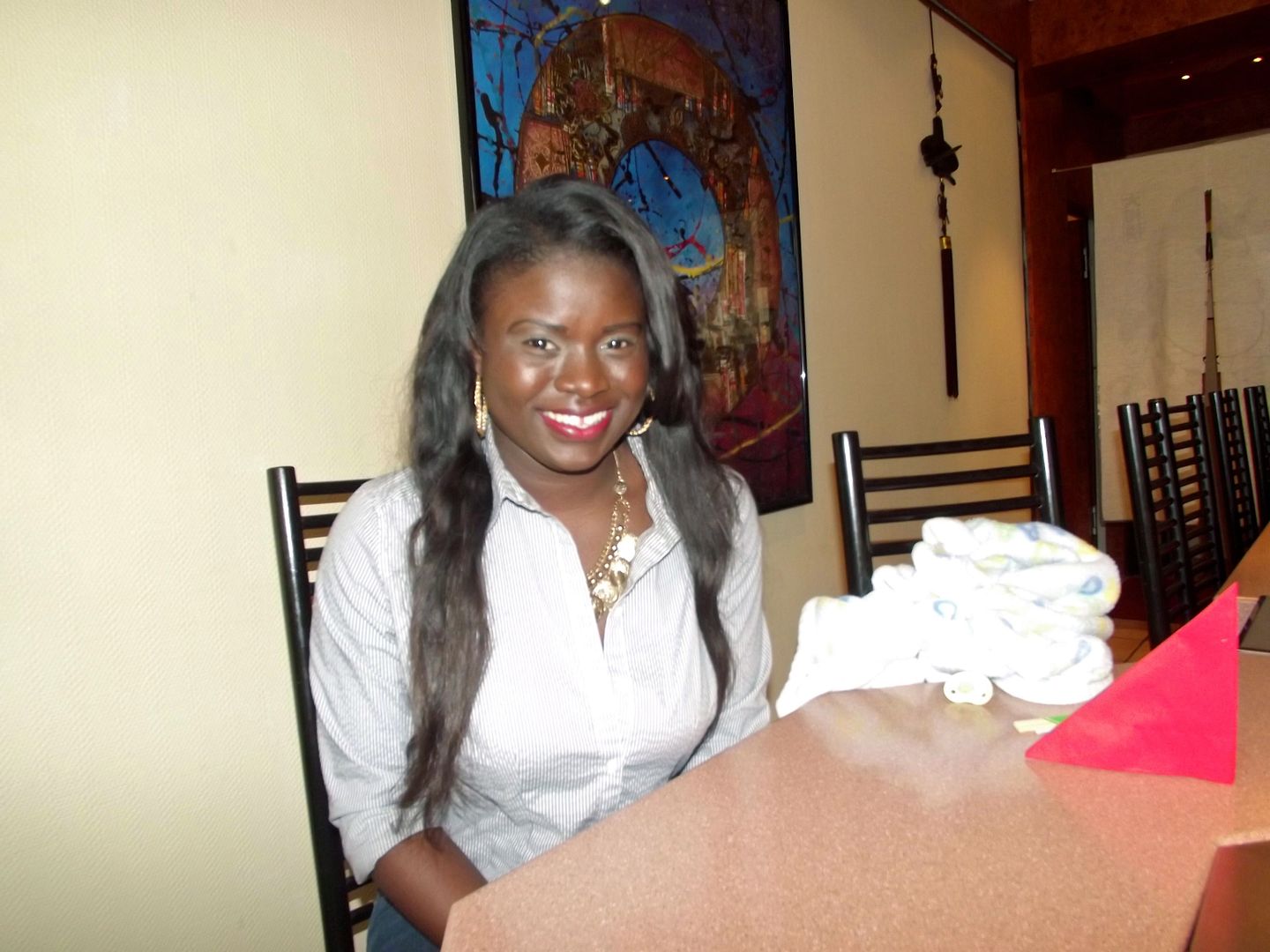 Dinner at Sukiyaki, after leaving the mall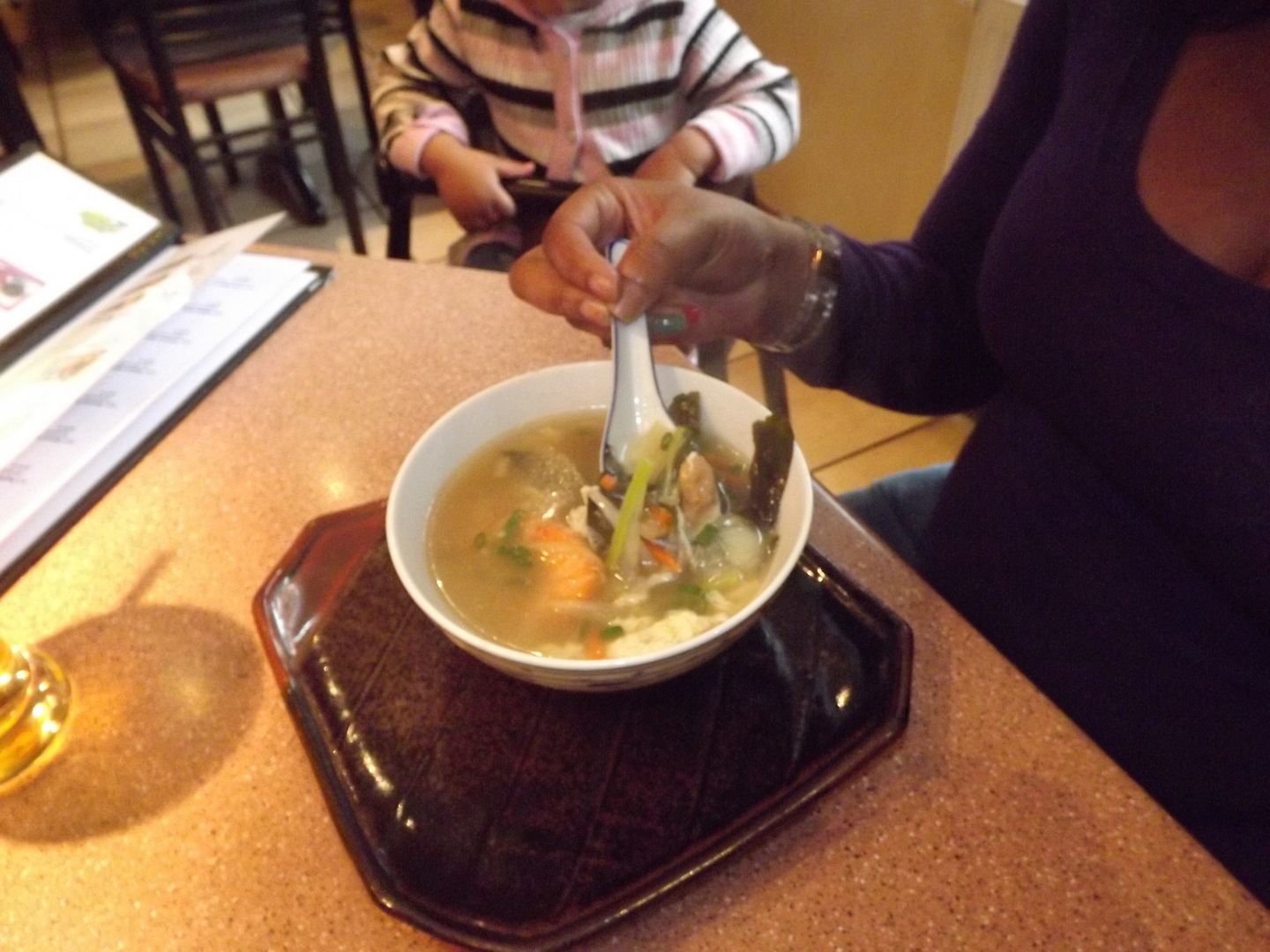 Ridiculous. This shrimp soup was one of the best things I've ever tasted!
Sushi!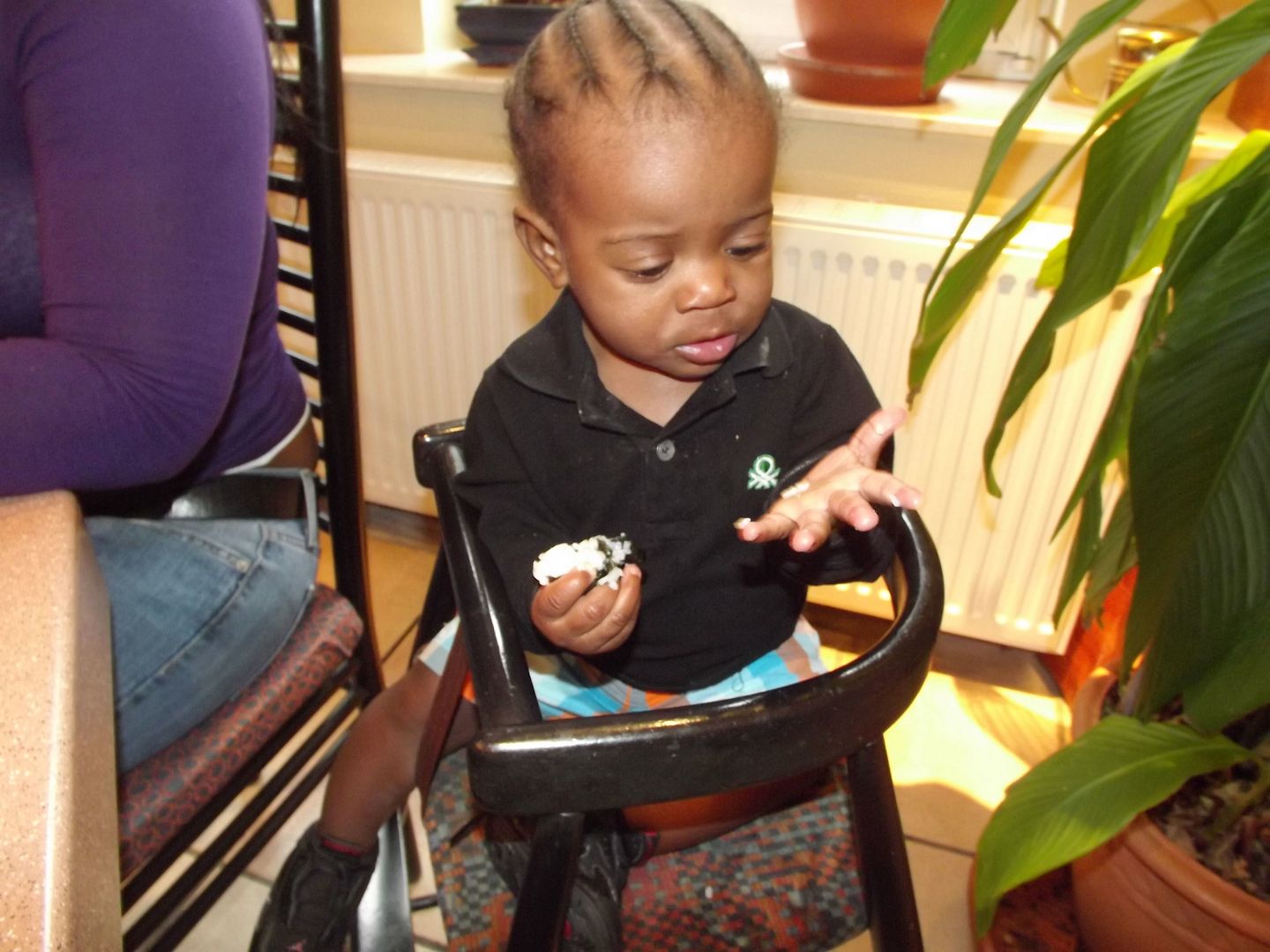 Jeremy likes sushi, too!
Elay'jah fell in love with this chair at the mall.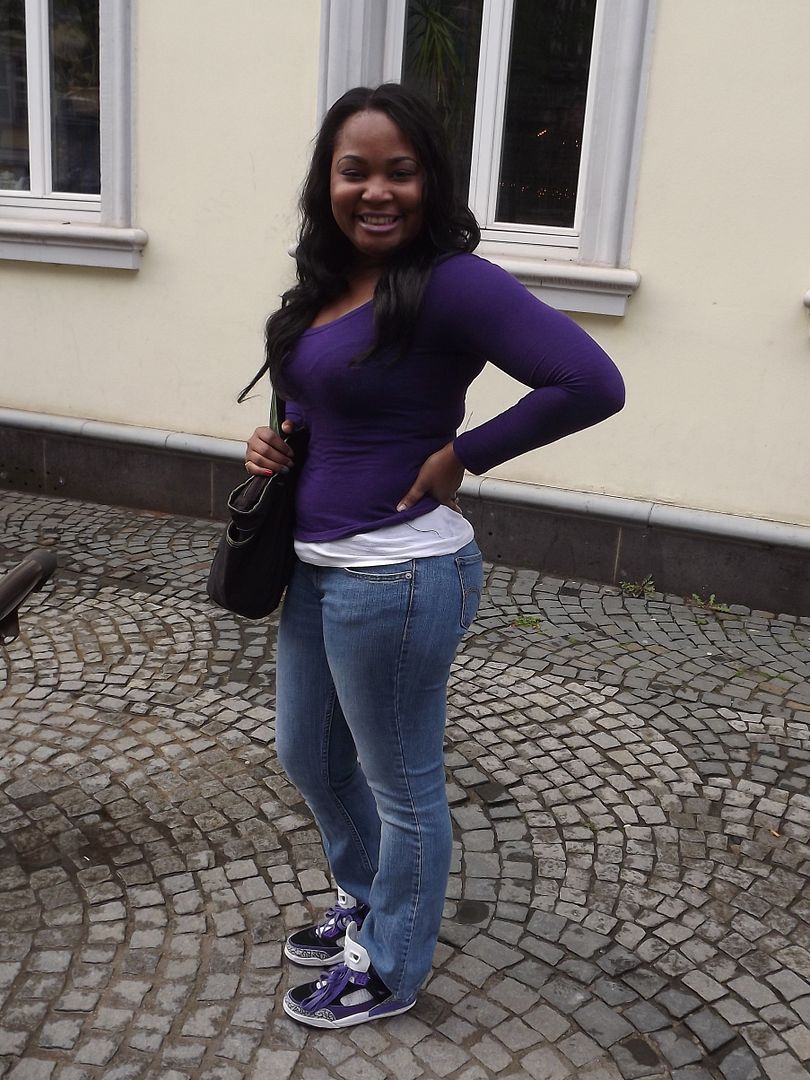 Jessica. Click here for her blog.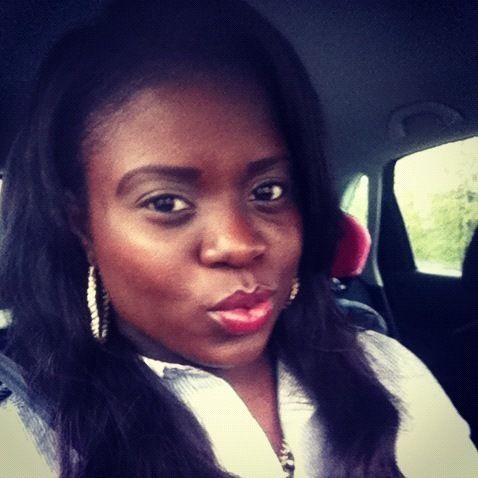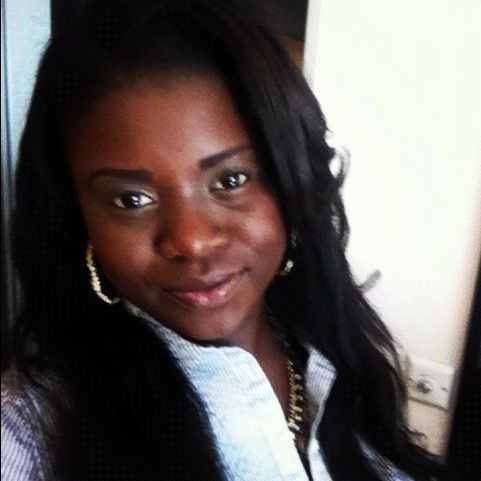 2 photos from my Instagram. Follow me at absoluteDoll ❤