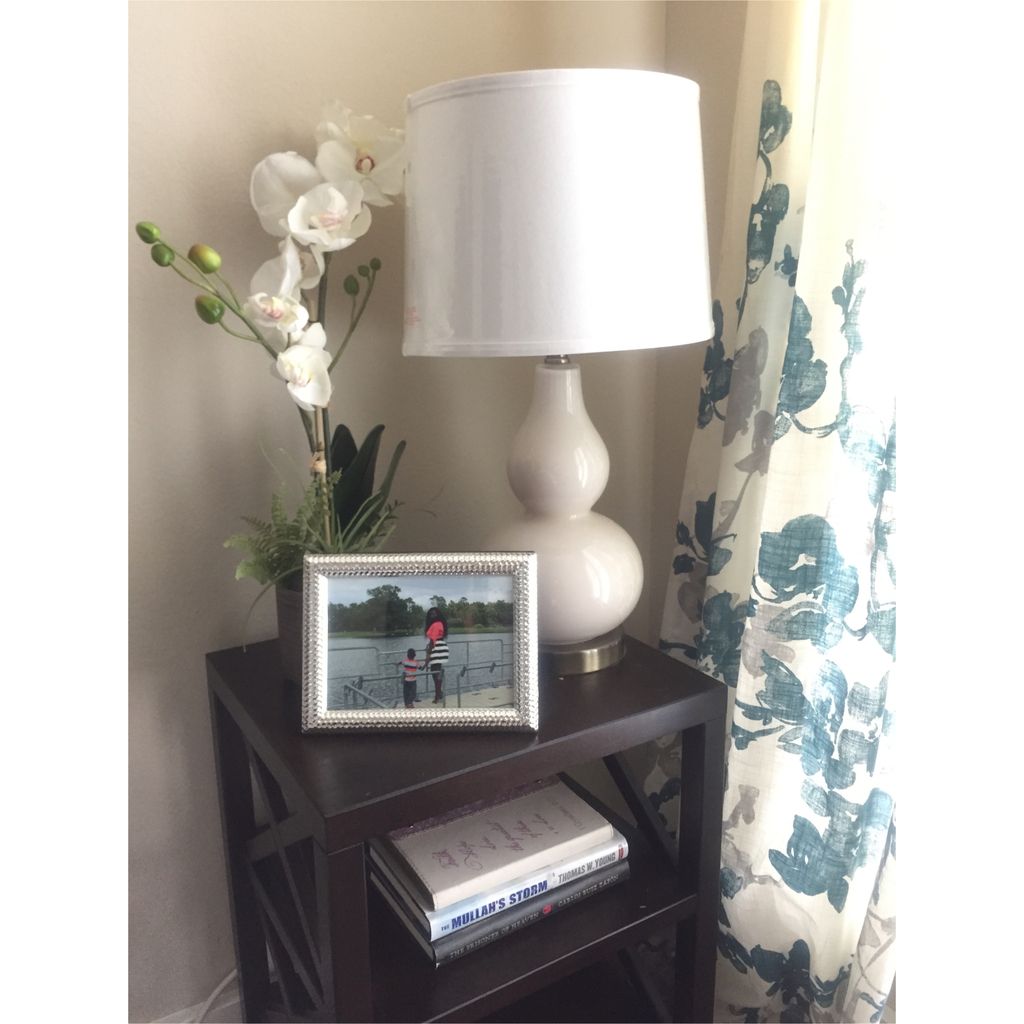 Recently, I feel as if I've gotten my second wind in relation to decor. I've been moving pieces all around the apartment. Yay for finally finding enough strength and motivation to hop back on the decor train! In the above photo, I moved the side table and books from the living room and the orchid from the kitchen.
To finish the apartment, I need:
a desk/workspace
a dresser
wall hangings in the living room
wall hanging in the bedroom
I feel like there's an end in sight! That list is so tiny, it's unreal. Currently, with no workspace I've got my MacBook on the kitchen table. I've found the perfect inspiration post via Pinterest and I can not wait to make it come to life. I currently have my eyes on a dresser and with a few modifications, it'll be exactly what I need. I'm excited! What projects are you guys currently working on?! Leave a comment below and let me know!
xo,
Glenesse
hammered chrome 5x7 picture frame -- ROSS
random hardback books -- THE DOLLAR TREE