So I got this technique from my friend Julie, who does this ALL THE TIME. Personally, I've never "marinated" chicken, I just season it and then cook it. After watching Julie marinate steaks for 24 hours before grilling them, I was dying to try this out, even if it wasn't for the full 24 hours. Because I dont have a measuring cup or any measuring utensils I played everything by ear. If you decide to try this out, just use your judgement. & as always HAVE FUN!
Prep Time: 60 minutes
Cook Time: 30 minutes
Ready In: 90 minutes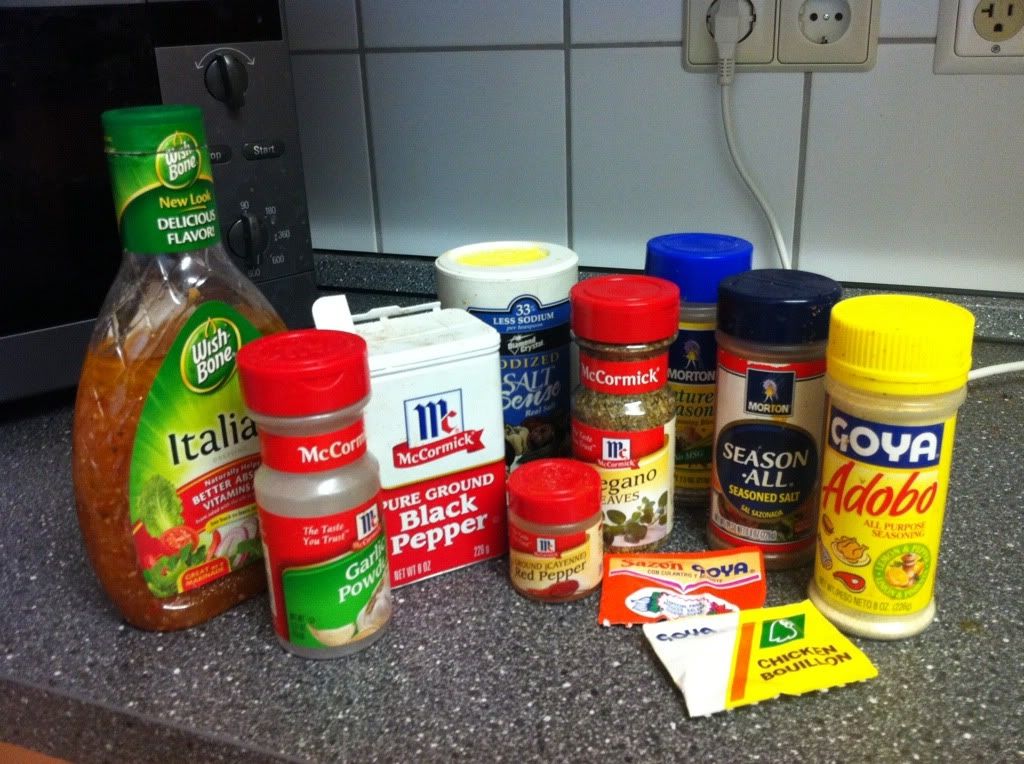 I combined everything you see here along with 3 pieces of chicken into a large resealable sandwich bag.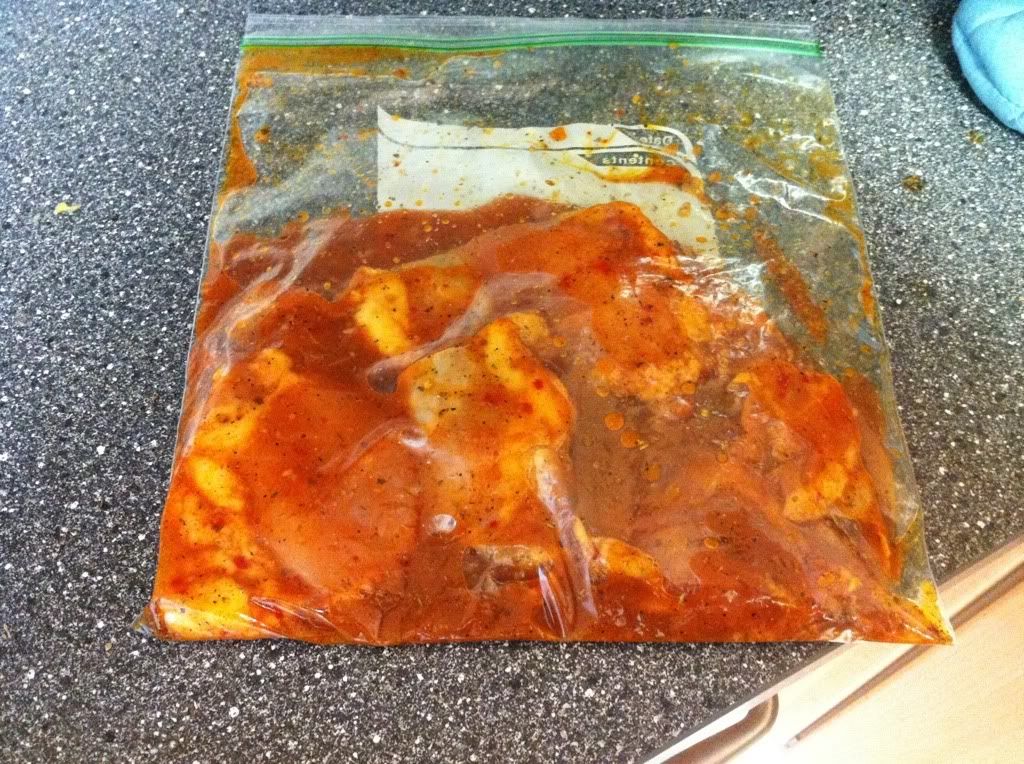 Your mixture should look similar to this. Let sit in the refrigerator for 1 hour.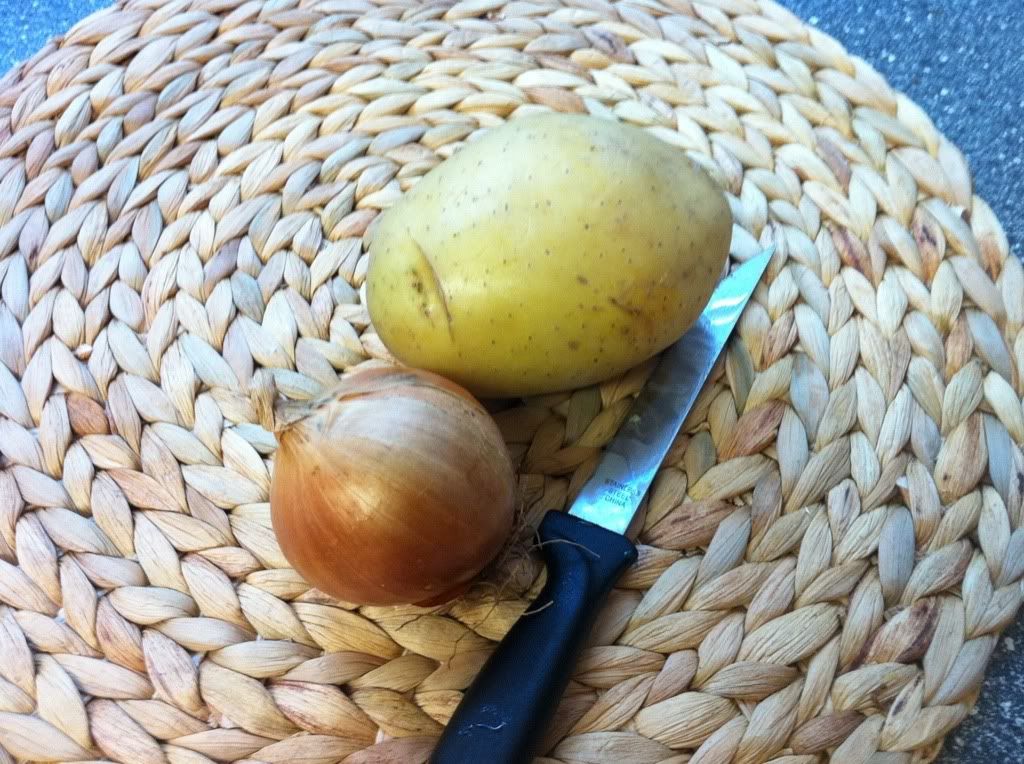 Cut up 1 medium potatoe, 1 small tomatoe and 1 small onion.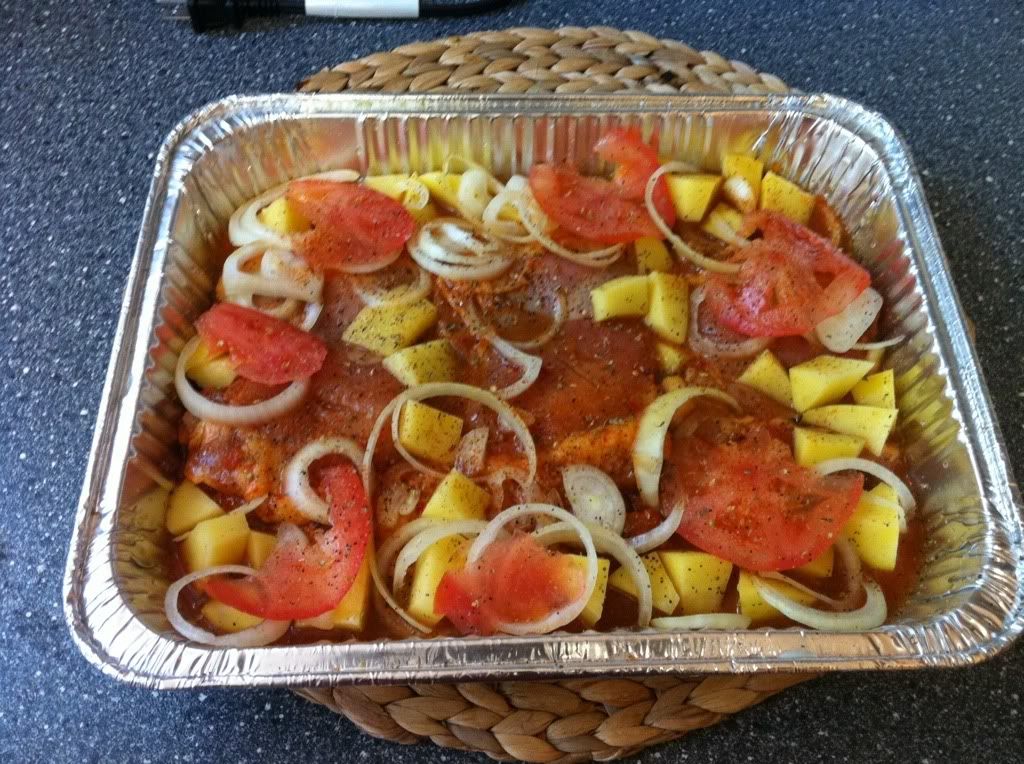 Pour the contents of the bag into a pan. Add chopped veggies.
Because I live in Germany, the temperatures on my oven are in Celsius. I preheated it to 250°C and sprinkled a little more seasoning over everything before letting it sit in the oven for 30 minutes. I did go in and flip the chicken at about the half way mark. I ate this over mashed potatoes, but I think it'd be excellent over rice too! Now, for the end result: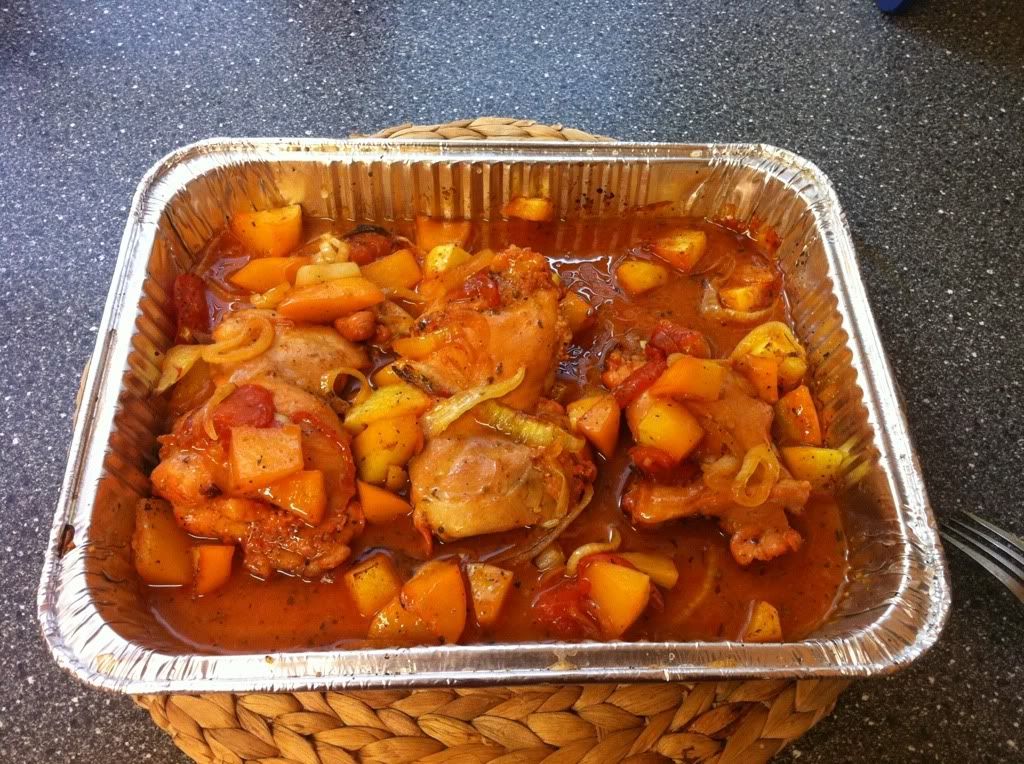 Bon a petit!