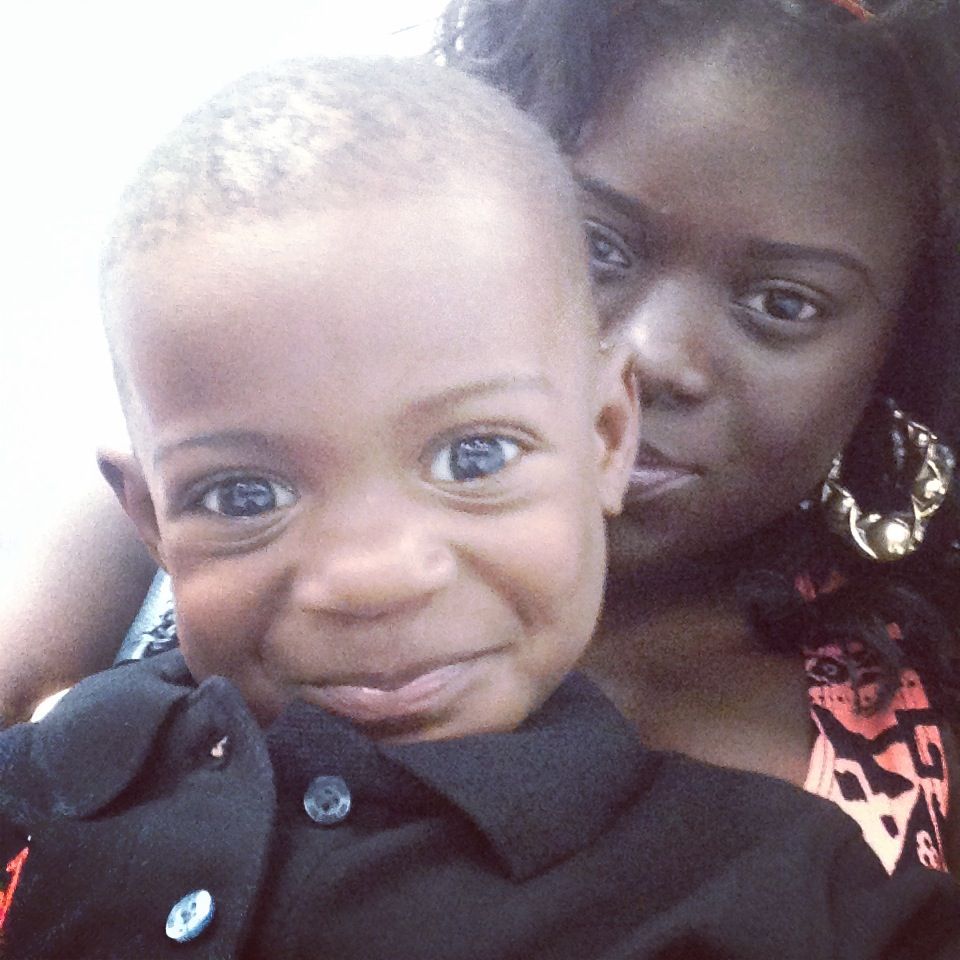 Busy, busy, busy. I maintain that I'll continue to blog though. Right now, with so many things going on in my life, its my only release. This weekend the family will be going out of town to pay our respects to my fiance's grandfather so we've been preparing for that as well. Sometimes, it's the little things that take the edge off of life. For me, on this day it was big hair and high waisted jeans. I've had these velcro sneaker wedges for quite some time now, but never had any idea on how to style them. I guess lately I've been pulling out all those neglected pieces from the back of my closet to give them a little summertime loving.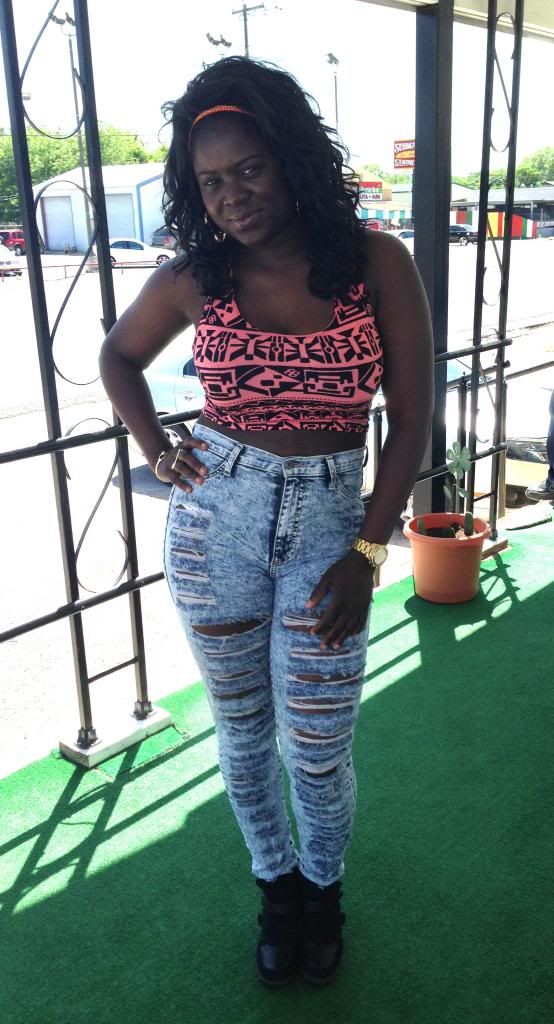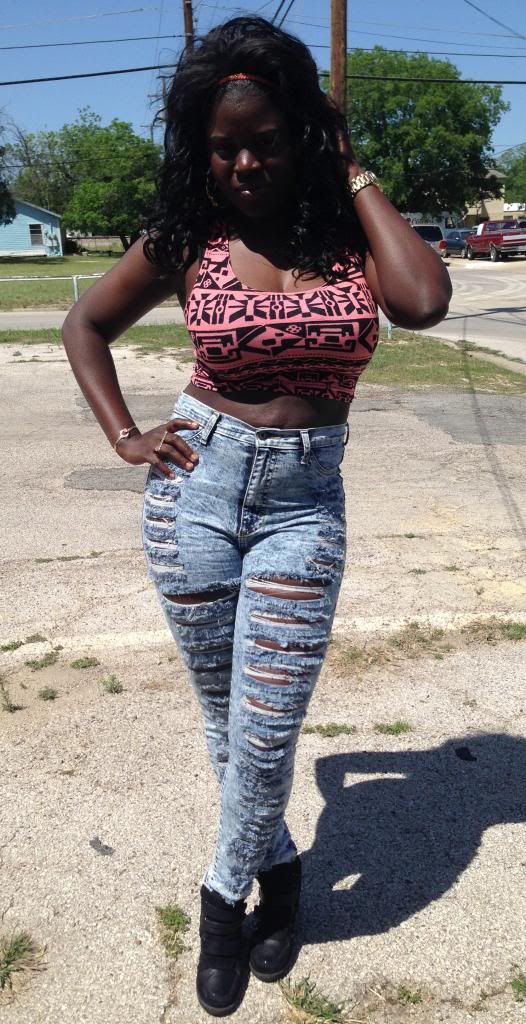 Ross crop top . Naked Wardrobe jeans . sneaker wedges purchased in Germany
What are you guys' plans for this weekend?! I'd love to know.
xo,
Glenesse