Charlotte Ruse romper | ShoeDazzle wedges | Ivanka Trump sunnies
This 4th of July weekend was all about rest and relaxation for me. I caught up on sooooo much sleep! It was great. The 4th of July is my big brothers birthday & the anniversary of Shawn & mine 1st kiss. We left the kids at home and had lunch together, which we seldom ever get to do. Then we watched the fireworks as a family from the back of the F-150! Such a wonderful night. I've had this romper for maybe 2 years now and had never worn it. I've noticed that I've been giving love to a lot of the pieces in my wardrobe that didn't have my attention before.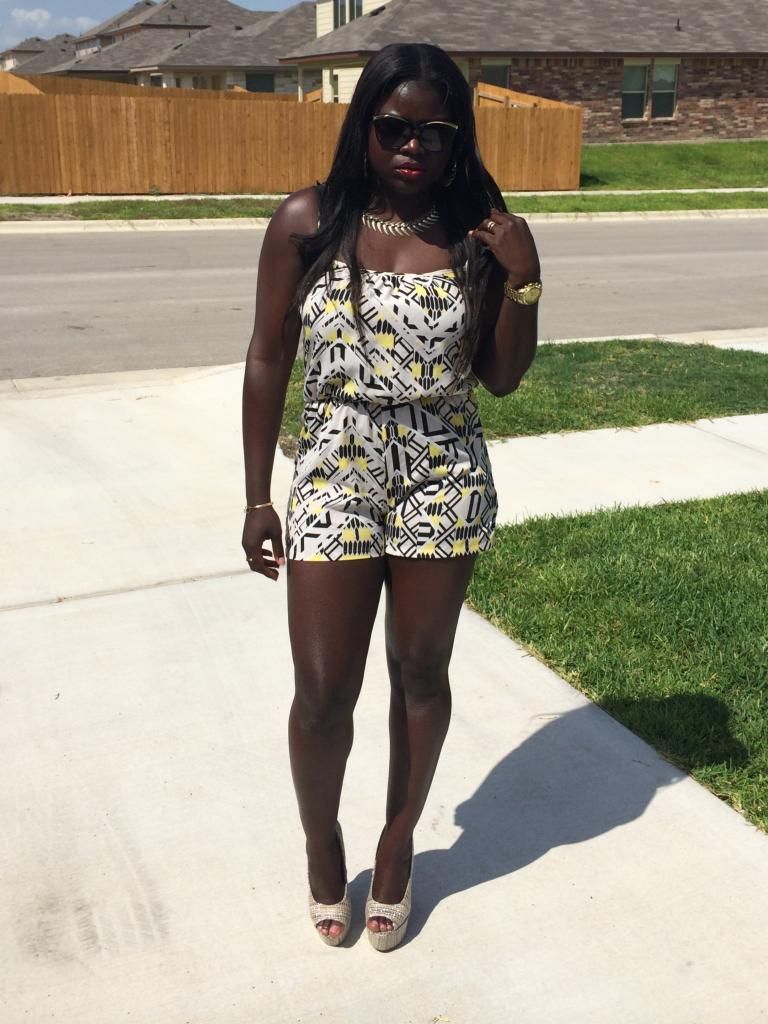 How did you guys spend your holiday weekend?! I'd love to know!
xo,
Glenesse