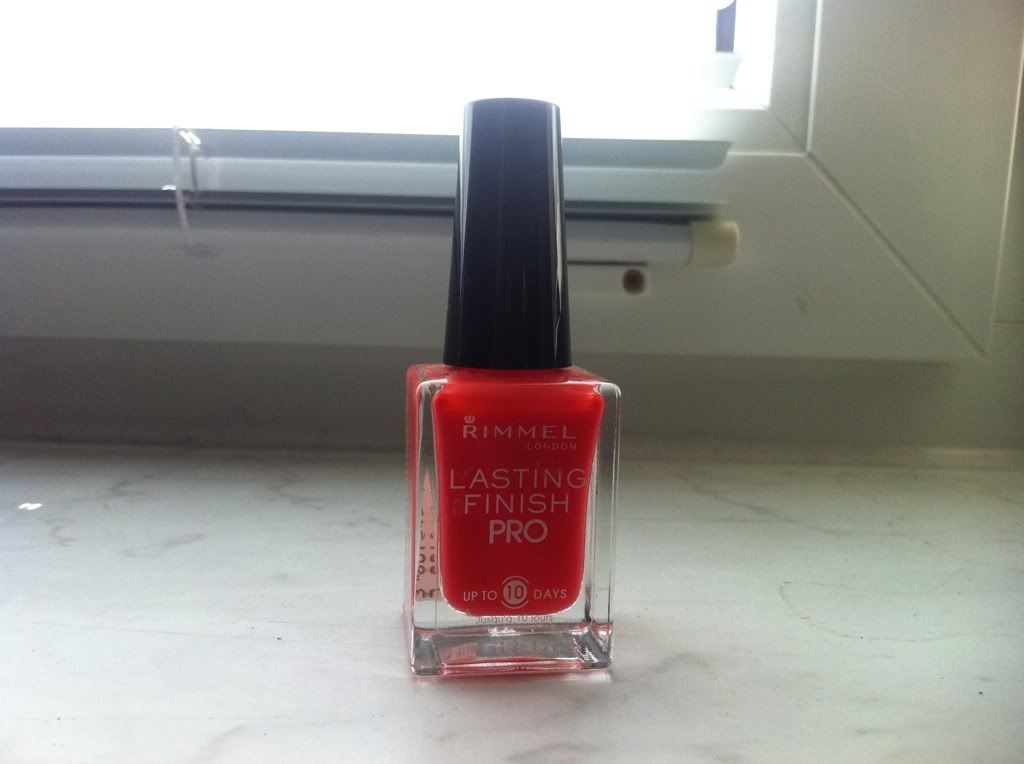 Quite frankly:
I HATE THIS NAIL POLISH
. The color that shines so beautifully threw the bottle DOES NOT transfer to your nails. And it has a watery texture. I don't know if its just this color or if they all are like this, but I'm so disappointed with this polish that I'm not willing to buy another bottle to try it out. So
310 Sunset Orange
will be taking a field trip to Kaiserslautern Waste Management.
MY RATING: ★☆☆☆☆ - 1 out of 5 stars