Are you one of those people who associate denim with super casual?! If you are, allow me the opportunity to attempt to change your mind. For the past few years I've grown to
LOVE
denim tops. I feel they can dressed way up or way down, and depending on the occasion and accessories (unless your going to a formal event) they can always be squeezed into a wardrobe somewhere.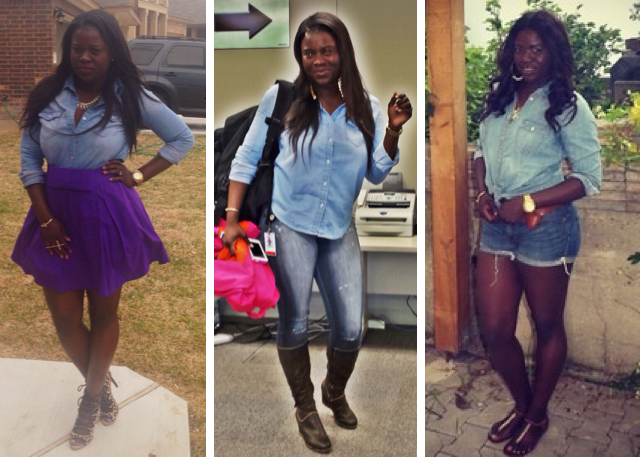 My most recent outfit post is appropriate if you just want some glam in your life. The color of this skater skirt, teamed with animal print sandals will almost make your forget your wearing denim! Gold accessories also helped to step this look up a notch.

Here in Texas, we do Texas Casual often for after hours work events. I had to improvise, seeing as I don't own a pair of cowboys boots (but I will soon enough). I love the look of a light denim top played over a darker wash jean. Minimal accessories made this (for me) more work appropriate, seeing as I work with an older demographic.

I love playing neutrals off of denim x denim. It accentuates, but doesn't take away from the denim. This outfit was perfect for a hot summer barbecue.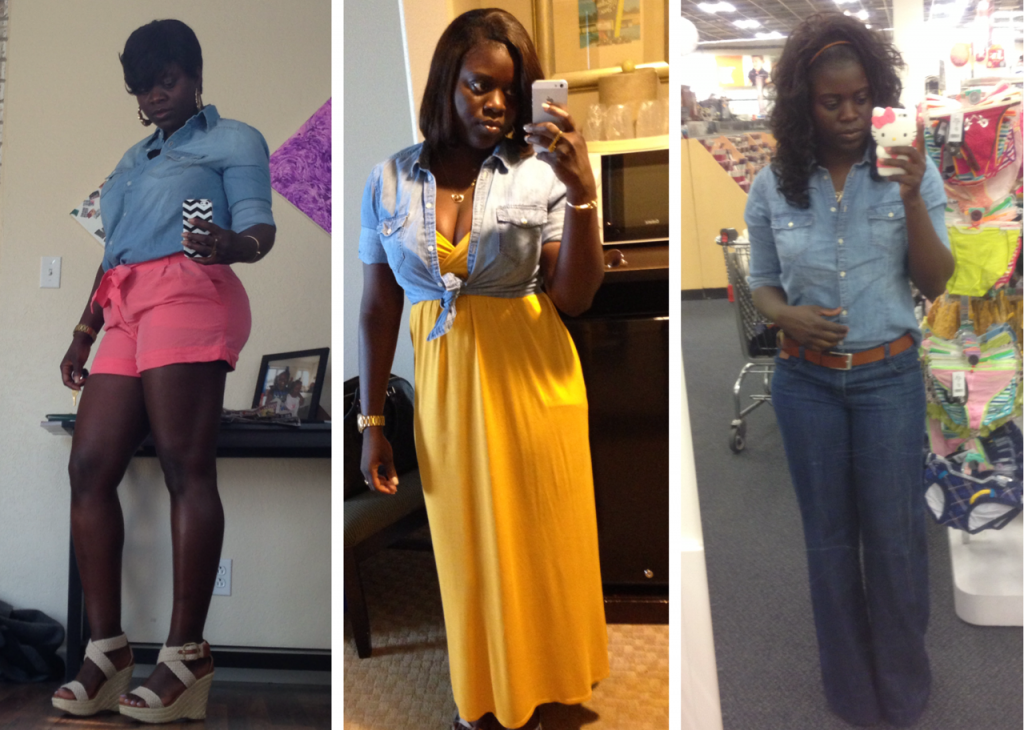 For running errands this is one of my go-to looks. The chunky wedge is comfortable, allowing me to stand in lines or go threw stores with ease. Coral is one of my favorite colors to wear, and its one of those colors that looks good on EVERYONE! This look is easy for anyone to recreate.
Pairing denim with a pop of color is ALWAYS the right answer. Throwing a denim top over a maxi dress or skirt can never be wrong. In this instance, I wanted to hide my bra straps. Try it. You'll love it.

Personally, I don't condone wearing a denim top and bottom of the same wash. For symmetry, I like light tops with dark bottoms. These Michael Kors wide leg jeans are in my top 5 favorite pairs of pants.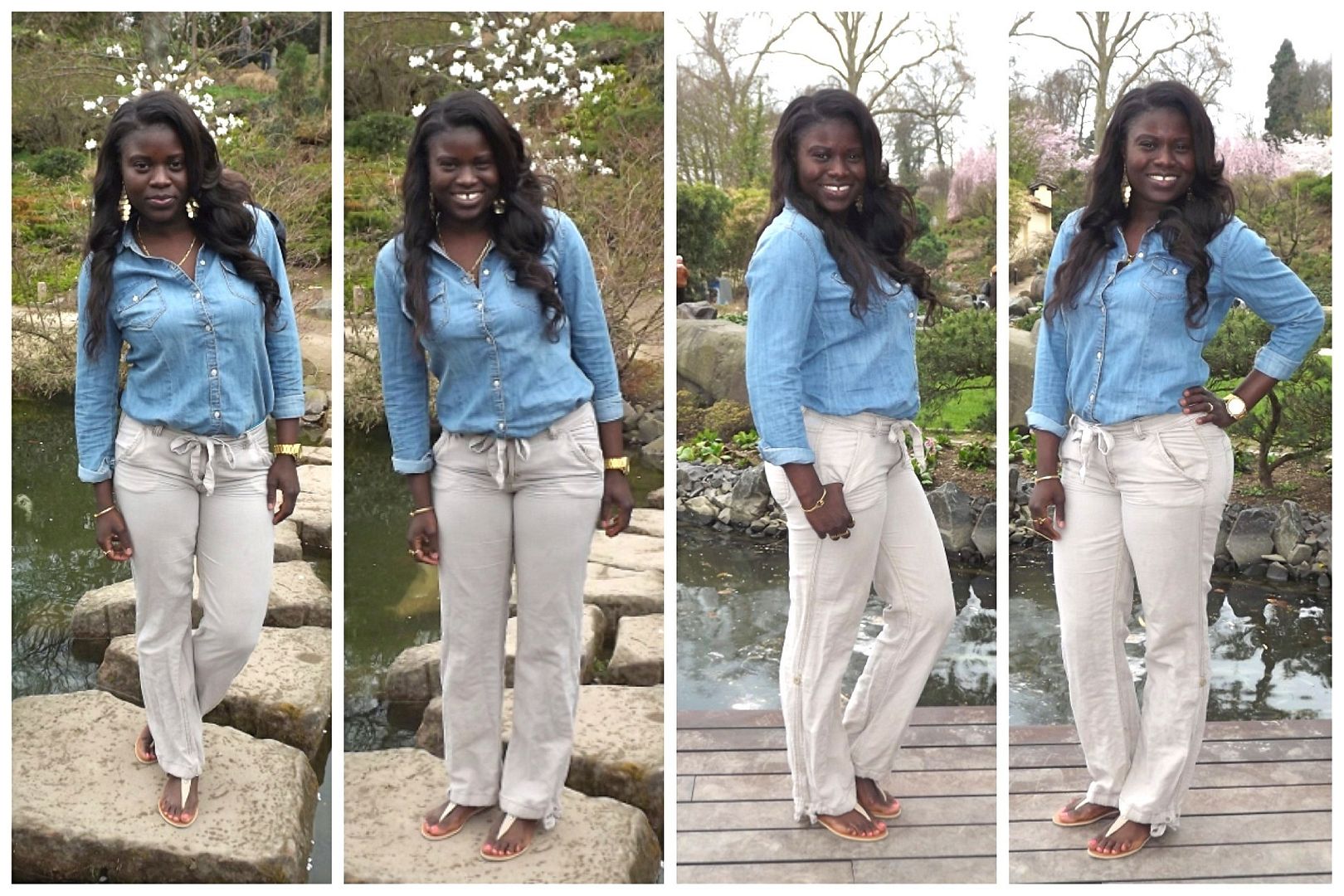 So, I hope this was helpful in giving you some ideas of what can be done with the super versatile denim top! If you have suggestions or have already done a post like this, please leave me a link in the comments below. I'd love to see how you guys style your denim tops..
xo,
Glenesse