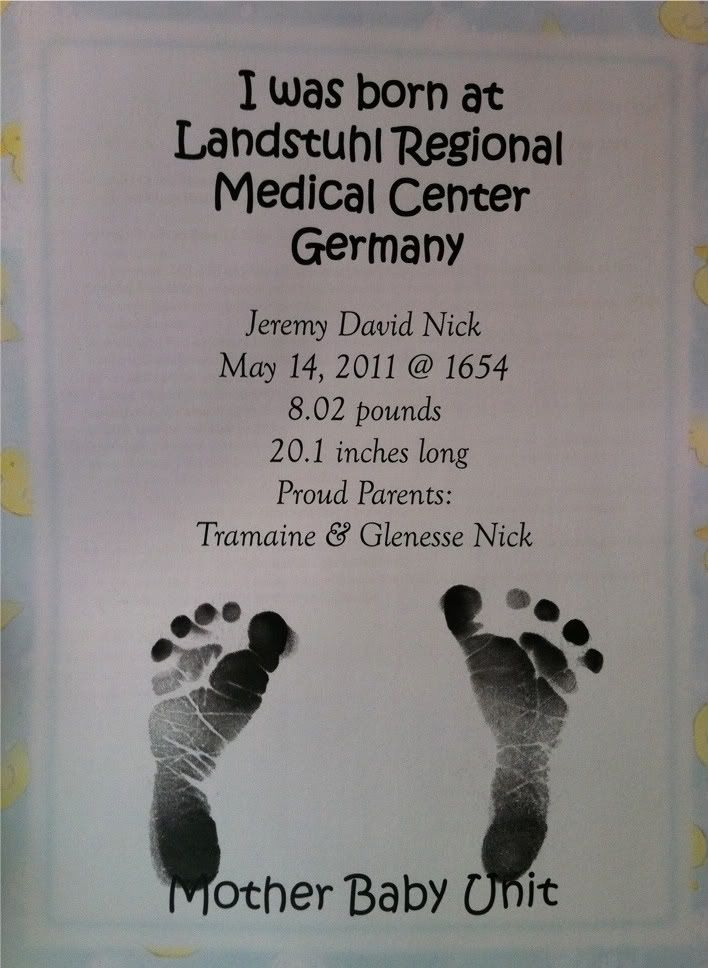 My son is finally here! I can't tell you guys how excited, happy, and relieved I feel! I have so many different feelings and emotions welling up inside. Above all though,
PRIDE
is at the top of the list. I am the mother of a beautiful baby boy!
I'm pleased to introduce the world to my son, Jeremy David Nick ❤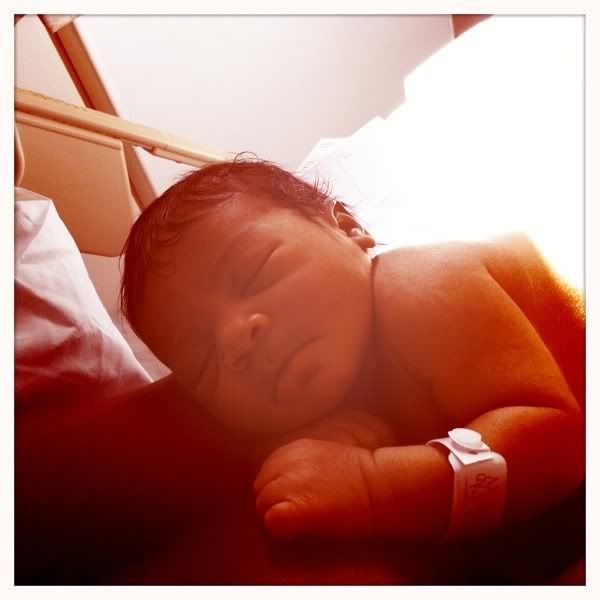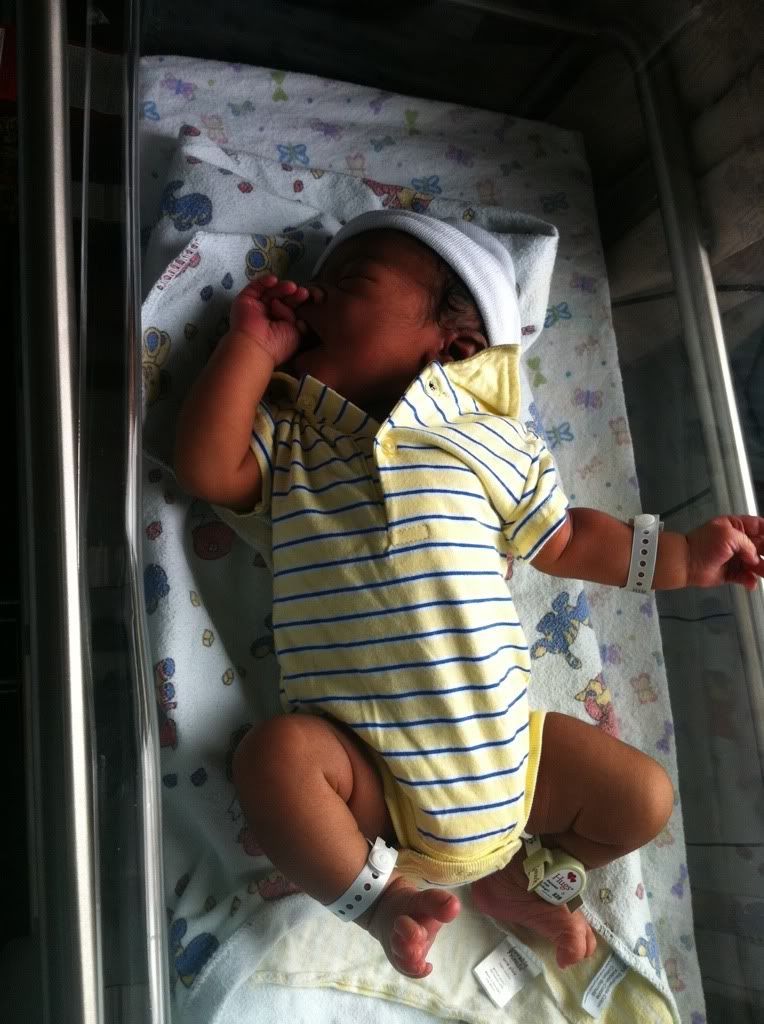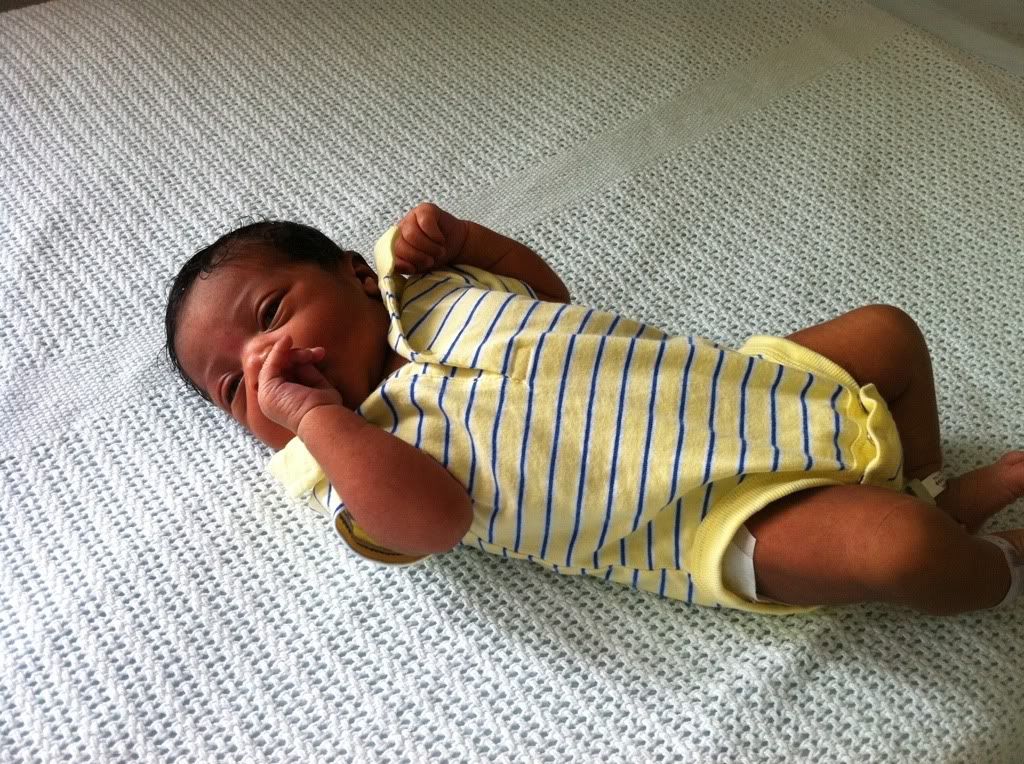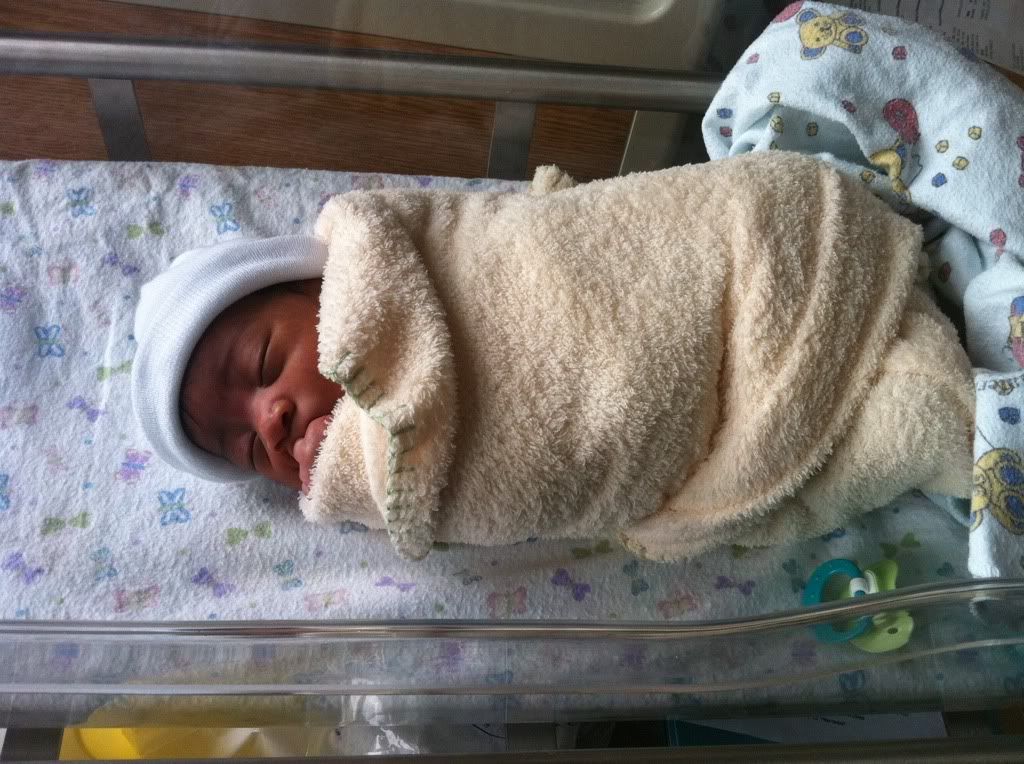 My water "broke" at about 11:45pm on Friday, May 13, 2011. If you notice, the word broke is in quotations. That's because my water didn't actually brake; it ruptured. So instead of a gush of fluid, I had a trickle. I literally couldn't tell if my water had broken or I was peeing on myself, lol. I wasn't in any other pain or having contractions so I called the hospital. They told me to come in so they could check it out..
Since I wasn't in any pain,
I drove myself to the hospital
. My friend Julie came with me, because she was SURE that my water had broken. When we got to the hospital, they tested the fluid and determined that my water had in fact broken. I was admitted and spent the rest of the night in a nice painless sleep. The next morning the doctors decided to put Oxytocin in my IV to help me dilate. My husband & I had made the decision to have a natural birth, so the Oxytocin was supposed to help. It did NOTHING but make me woozy. After
HOURS
of pain, I gave in, requested an epidural and it was smooth sailing from then on.
The epidural was so effective, the nurse had to tell me when I was contracting and when I should push. My labor went unbelievably smooth: I didn't feel my son being born AT ALL. I literally looked down and the Doctor was holding him! Of course, my first reaction was to start crying. (: I still cant believe it: I'm a mommy! There truly isn't any other love like this.. I'll put my life on it.